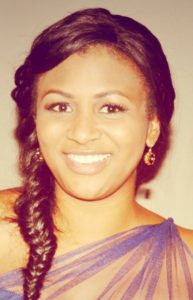 Ellen Ward has 8 years of experience as our Manager of Human Resources and Diversity and Inclusion. She has spearheaded our diversity plan internally and externally — developing thoughtful, integrated approaches to promote diversity in inclusion in our talent and subcontractor attraction, development, and retention. She has coordinated with over 25 local SMWVBE organizations to develop and provide SMWVBE Matchmaking Fairs & Workshops, provide community support, and maintain our SMWVBE databases. Ellen also manages Joeris' mentor protege program with SMWVBE trade partners.
Ellen is also an integral part to our Joeris recruitment efforts. Along with attending on average 15 college career and school district fairs each season, Ellen collaborates with recruitment team, with a strong focus on acquiring and retaining top talent and on building pipeline for future needs.
As Human Resources Manager, Ellen builds effective and productive working relationships with internal stakeholders and clients, at all levels of the organization. She develops and executes a life-cycle approach to talent management focused on forecasting, staffing, on-boarding, development, performance management, career and succession planning, talent movement and retention, leveraging rigorous workforce analytics and insights.
Additionally, Ellen coaches Joeris leaders on HR policies and processes, including talent planning, learning and development, and performance management to promote engagement and a culture of continuous growth and development.
WORK EXPERIENCE
Joeris General Contractors                   2011 – Present
Manager of Human Resources & Diversity and Inclusion
EDUCATION
Middle Tennessee State University        2010
Bachelors of Applied Science, Mass Communication/Media
MEMBERSHIPS & COMMITTEES
Black Contractors Association, San Antonio Chapter Advisory Board Member
Bexar County SMWVBO Expo Planning Committee Member
Hispanic Contractors Association
Minority Supplier Diversity Council, Houston Chapter
Alamo City Black Chamber of Commerce
American Subcontractors Association
Associated Builders and Contractors
Associated General Contractors
Black Contractors Association
County SMWBE Agents
Hispanic Contractors Association
Institute for Economic Development
Minority Business  Enterprise Center
Minority Supplier Diversity Council, Houston
National Assn of Minority Contractors
National Assn of Women in Construction
SA Masonry Contractors Association
South Central TX Regional Certification Agency
Southwest Minority Supplier Development Council
Texas Diversity Council
Women's Business Council – Southwest
Women's Business Enterprise Alliance Minority
Association General Contractors Construction Leadership Council
Black Contractors Association Advisory Committee
Association Builders Contractors
San Antonio Area African American Community Fund Board Member 2016 Gala Chair
Society for Human Resource Management Member
American Heart Association STEM Goes Red Board Member
SCUCISD Education Foundation Board Member