Organization and employee donors:

StemBioSys, Inc. manufactures and develops innovative, advanced stem cell technologies to meet the promise of regenerative medicine. Market demand in stem cells has enabled StemBioSys to turn a single cell expansion platform, CELLvo™ Matrix, licensed from UT Health, into an extended line of high-quality cells and cell expansion tools.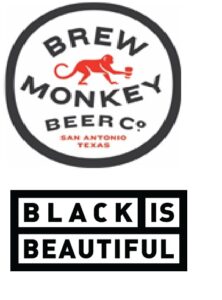 Black Is Beautiful
The Black is Beautiful initiative is a collaborative effort amongst the brewing community and its customers, in an attempt to bring awareness to the injustices many people of color face daily. Our mission is to bridge the gap that has been around for ages and provide a platform to show the brewing community is an inclusive place for everyone of any color. We are asking for all breweries and brewers far and wide to raise a glass with us in unison and participate in this collaboration.
Brew Monkey Beer Co.
Brew Monkey Beer Company is the place where you can ask questions, try new things, and finally find your new favorite style. Started by Jim and Samantha Hansen, Brew Monkey Beer Company strives to be a part of the community through social and educational events, such as pairing dinners with local restaurants, ladies night educational series, and more.  We hope to help you expand your palate and have fun learning what makes a "good" beer.