SAAAACF In The Community
Mission Statement
Promote and advocate for financial philanthropy to enhance the quality of living of the African American community in the San Antonio Area.
Grants:
Through grants we provide funding for nonprofit impactful programs
Rising Professionals:
Provide professionals opportunity to meet and give back to the community
Capacity Building:
Support businesses and nonprofits with legal, financial, organization and other support (New effort)
African American Dream Maker Fund:
financial support to African American Owned Businesses
A LiftFund Success Story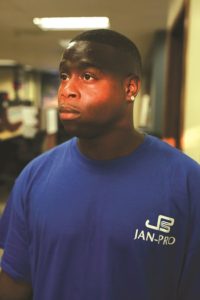 LiftFund clients, like David O'Neal, are able to
achieve the American dream with your support.
David started working in the janitorial industry five years
ago and didn't mind working for someone else, but when
he and his wife had a daughter, he knew he had to make
a change to provide a better life for her. David decided to
start his own business: Helping Hands Service Solutions.