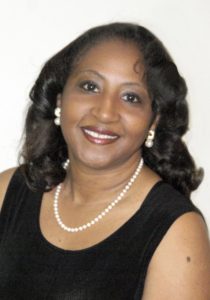 Dr. Debbie C. Hamilton serves as Vice President for Student Success of the Alamo Community College District's (ACCD) Northeast Lakeview College (NLC). As Vice President of Student Success, Dr. Hamilton is responsible for admissions, advising, advocacy center, assessment center, business oce, career and transfer services, counseling, disability services, enrollment management, nancial aid, job placement, student conduct, Title IX, student leadership and engagement veteran aairs. Dr. Hamilton has been with the Alamo Community College District for 20 years and has thirty-four years of experience in two-year public, four-year public and private institutions of higher education.
Dr. Hamilton's areas of expertise and experience include: restorative justice discipline, FEMA Emergency Management (NIMS Certied), Texas Higher Education Coordinating Board Reporting (THECB), continuous improvement utilizing FOCUS PDCA, Texas Award for Performance Excellence (TAPE) Baldrige Performance Excellence, SACSCOC Accreditation, budgeting, facilities management and she is a certied Title IX Investigator.
Prior to joining NLC, Hamilton served as the Director of Undergraduate and Graduate Admissions, and First Year Advisement at Our Lady of the Lake University. She also served as the o-site coordinator of the Northeast Learning Center for St. Philip's College, Executive Director, and Provost of the Northeast Campus for ACCD and Vice President of Student and Administrative Services at Northeast Lakeview before transitioning to her current position as Vice President for Student Success.
Dr. Hamilton completed the Harvard School of Education, Institute for Educational Management in 2014, and was a member of the 2016 Class of Texas Leadership for Women. In 2017, Dr. Hamilton was awarded the "Trusted Leader Award" by the ALAS 11 Cohort. In 2010, Dr. Hamilton received the Alamo Colleges Chancellor's Administrative Leadership
Award, and was a 2010 NISOD Excellence Award recipient in Leadership. The National Institute for Sta and Organizational Development (NISOD), a consortium of over 700 community colleges and universities worldwide, with over 30 years of recognizing faculty, sta, and administrators for outstanding contributions to teaching, leadership, and learning. Dr. Hamilton's most coveted honor is the 2019 National Society for Leadership and Success Honorary Membership granted by the student chapter at NLC.
Dr. Hamilton is a member of Delta Kappa Gamma International Society and San Antonio Alumnae Chapter Delta Sigma Theta Sorority, Inc. where she was honored as the 2015 "Delta Woman of the Year". She is a member of NACADA, NaBita, San Antonio Branch NAACP, and serves on several local boards including the San Antonio Area Foundation African American Fund. Dr. Hamilton's advanced academic achievements include two Master's degrees from Our Lady of the Lake University, in Social Work (1993), and a MBA in Executive Management (2001). She holds a Ph.D. in Higher Education Administration from Capella University (2008).