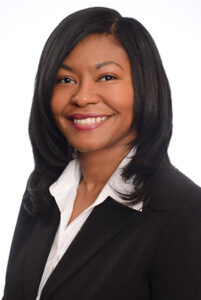 Lisa M Devane
Lisa M. Devane serves as the Executive Director of Perioperative Services for University Health System.  Lisa M. Devane began her career in health care with the United States Army as a Medical Specialist in 1986.  While serving in the United States Army, she was awarded several medals for leadership. Mrs. Devane was one of the first females to be awarded the Combat Medical Badge for actual wartime enemy engagement and casualty management in 1991, while serving in Operation Desert Shield/Desert Storm.  After her career in the military, she pursued a degree in nursing. She obtained her nursing degree in 1997 with Temple College.  She has served in many leadership roles from Team Leader, Charge Nurse, Nurse Manager, Case Manager with Hospice, Director of Bariatric Ambulatory Surgery Center.
While working full time as Patient Care Coordinator with University Health System, Mrs. Devane pursued her Master of Science in Nursing. Mrs. Devane obtained her Master's Degree in Leadership and Management in August 2017. Mrs. Devane was later appointed as Director for Medical Arts & Research Center Ambulatory Surgery Center, which she re-organized the leadership structure, initiated cost saving strategies to reduce the operating budget and stabilize nursing staff. Mrs. Devane was later selected to serve as Interim Executive Director for Perioperative Services for University Health System Perioperative Services.  Mrs. Devane developed strategic operational planning for the Level 1 Adult and Pediatric Trauma surgical department for 35 operating suites, an Ambulatory Surgery Center with 4 operating suites, 2 Endoscopy suites and oversight of two Sterile Processing Departments for a total of 361 FTE's. Mrs. Devane provided leadership to Nurse Managers to increase staffing productivity, decrease turnover times and increase first case on time starts. Mrs. Devane formulated capital budget, cost analysis and formulated strategies for cost containment with a reduction in supply cost of 1.5 million dollars within four months. Mrs. Devane assured compliance standards with a successful passing of the Joint Commission Survey with zero findings for the MARC ASC and an overall successful passing with the Main OR Sky Tower. Mrs. Devane reorganized and restructured OR Leadership to improve service-line operations, streamlined implant process through the use of Trackcore and implementation of electronic charging system to decrease re-work and improve efficiencies.
Mrs. Devane collaborated with members of Risk Management and Anatomic Pathology to formulate a new process called the Pathology Specimen pause to decrease errors in pathology to improve patient timely diagnosis. Mrs. Devane has been involved in various hospital projects to from Operating Build outs for The Center For Life, Women's and Children's Tower and Operating Room Expansion.
Mrs. Devane is member of the American Nurse's Association, member of the Golden Key International Honor Society and a member of Sigma Theta Tau International Honor Society of Nursing. Mrs. Devane also holds a professional Real Estate License from the state of Texas.