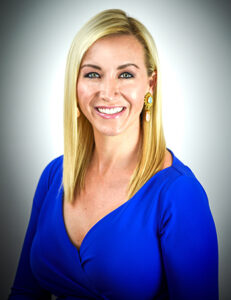 Jamie Kowalski
Jamie Kowalski serves as Director of Relationship Marketing for The RK Group, where she spearheads community relations activities, corporate philanthropy initiatives, and other strategic projects. In this role, she also works closely with The RK Group's Chairman Emeritus Rosemary Kowalski, supporting public affairs, client engagement, executive and corporate communications.
Kowalski attended the University of Texas San Antonio and majored in communications before beginning her professional career in education, where she taught English and Reading at the middle school level and specialized in dyslexia intervention for struggling readers. Kowalski also coached several sports including volleyball, basketball, cheerleading and track, and works to support youth.
The RK Group's corporate philanthropic mission is primarily focused on combatting hunger, children's health and welfare, and education, so Kowalski's professional background and experience supporting youth to lead active lives and succeed through sports serves her especially well in this role. Kowalski further coordinates corporate efforts supporting important nonprofit organizations and events that address these issues across San Antonio, helping empower a variety of organizations and their missions.
Jamie and her husband Travis Kowalski live in San Antonio, and are the proud parents of two young children.