SAAAACF in the  Community
Mission Statement
Promote and advocate for financial philanthropy to enhance the quality of living of the African American community in the San Antonio Area.
Dream Fund
SAAAAACF and LiftFund entered into an Agreement to promote and fund loans to African American small business owners and entrepreneurs in the San Antonio area.
Goal: increase awareness of, and local support for, African Americans through increasing philanthropy within and for the African American community.
The funding can only be provided to underserved African American small business owners. African American small businesses is defined, in the MOU, as those with a majority interest of 51% or more, by an individual or multiple individuals who identify their race/ethnicity as African American or Black. Interested applicants apply through LiftFund.
 A LiftFund Success Story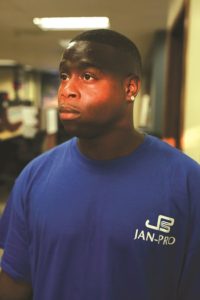 LiftFund clients, like David O'Neal, are able to
achieve the American dream with your support.
David started working in the janitorial industry five years
ago and didn't mind working for someone else, but when
he and his wife had a daughter, he knew he had to make
a change to provide a better life for her. David decided to
start his own business: Helping Hands Service Solutions.